Met police profiling children 'on a large scale', documents show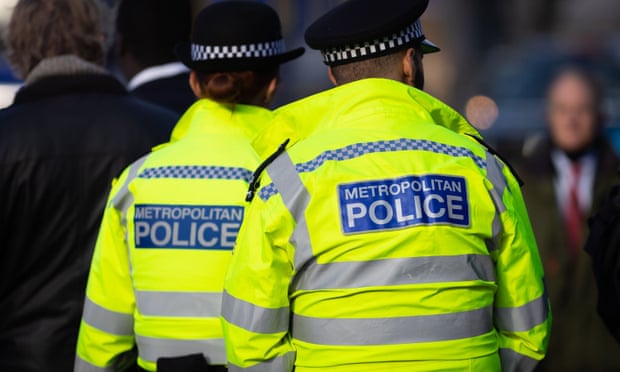 Metropolitan police documents say the force has been collecting "children's personal data" from social media sites as part of a project to carry out "profiling on a large scale".
The Met says the scheme, known as Project Alpha, helps fight serious violence, with the intelligence gathered identifying offenders and securing the removal of videos glorifying stabbings and shootings from platforms such as YouTube.
The unit, comprising more than 30 staff and launched in 2019 with Home Office funding, scours social media sites looking at drill music videos and other content.
A Met document, seen by the Guardian, says the project "will carry out profiling on a large scale", with males aged 15 to 21 a focus of the project. After questioning, the force said both of these were a mistake.
Met blunders over an earlier anti-gangs database helped fuel concerns about Project Alpha, the privacy of children, and police focusing on young black children for signs of criminality.
Stafford Scott, a veteran community campaigner, said he feared the project was part of a continued assault on young black people. "Young people use social media to magnify their lived experience. It is a tool for projection, you can't rely on it for detection," he said. "It is racially motivated, racially driven and involves racial stereotypes."
The Met says it scoured the scheme for signs of racial bias in an equalities impact assessment and found none.
Project Alpha started in June 2019 and is supported by the Home Office, which has provided almost £5m. While heavily redacted, the new document dated December 2020 provides fresh details.... continue reading SOURCE
Join our telegram group here https://bit.ly/Truthnetwork
>
VIDEOS YOU MAY WANT TO SEE BELOW >
Kash Patel gives explanation of the RICO lawsuit Trump just filed >
>
FEATURED VIDEO AND MORE FROM UK.USA ---- >
⁣Oklahoma middle school teacher allegedly getting up to no good >
SEE THE VIDEO BELOW >